"Why I Stayed" – Domestic Violence Awareness Month 2017
October is Domestic Violence Awareness Month. Please drop in to talk with staff at one of our community events and learn more about why people stay in abusive relationships. You will come away with new knowledge and feeling empowered to support a friend or family member. Help us build a stronger, kinder community on the Southern Kenai Peninsula. 
We wear purple to raise awareness of the impacts of Domestic Violence in our society– please join us by wearing the color purple on Wednesdays, using the hashtag #wewearpurple if you post a picture, and picking up a free purple bracelet with the words "Compassion, Dignity, Respect" and the number for our 24-hour crisis line. This resource can help save a life.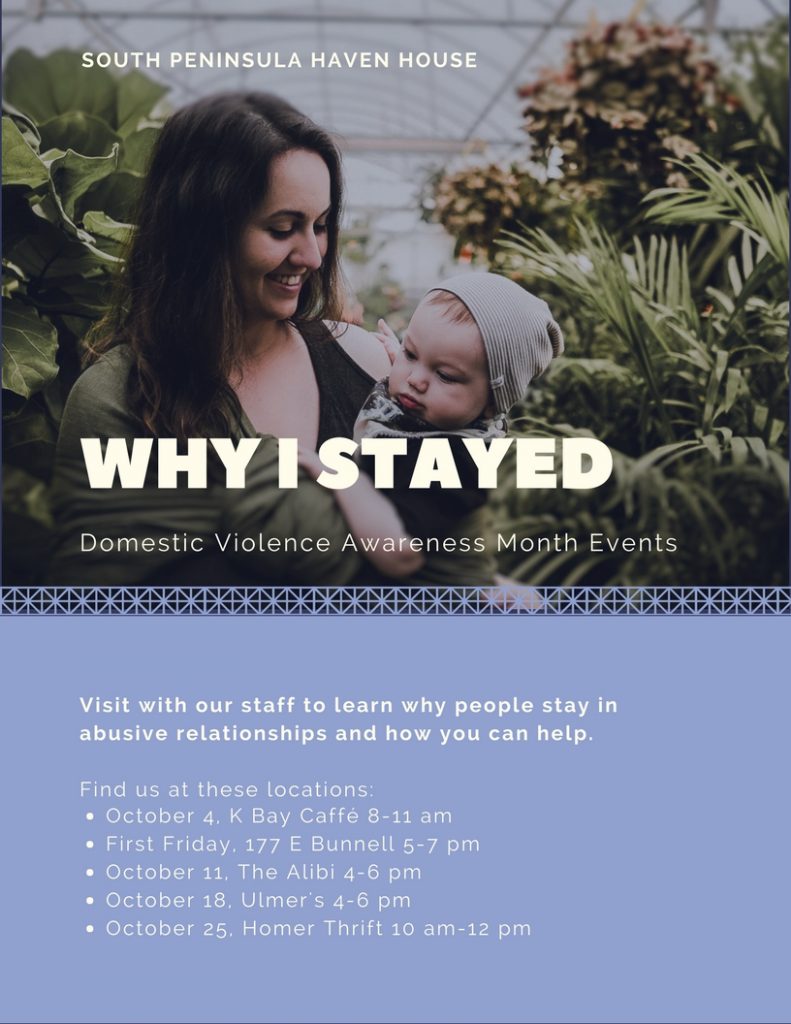 Trackback from your site.